FUND YOUR CAR FASTER WITH INSTANT FINANCE PRE-APPROVAL
Welcome to your self-service virtual finance broker from Mazda Finance™*. With instant finance pre-approval and full finance applications, automatched and directly connected to over Australia's Largest Lending Panel.
All powered by Youx.
Instant finance pre-approval
Match with Australia's Largest Lending Panel
No impact on your credit file
To get started simply fill out our Instant Finance Pre-Approval form
EASY, INSTANT AND ACCURATE FINANCE
Simply self-serve your own finance in 3 easy steps
ADD YOUR DETAILS
One stop shop to get your finance at the dealership saving you time and have you enjoying your New Mazda sooner.
AUTO-MATCH FROM 70+ LENDER
Customers auto-checked for serviceability and matched to a panel of 78+ lenders, using the latest lending policies and live rates.
INSTANT PRE-APPROVAL AND APPLY
With instant pre-approved following the validation and verification of customer data against a waterfall of API integrations.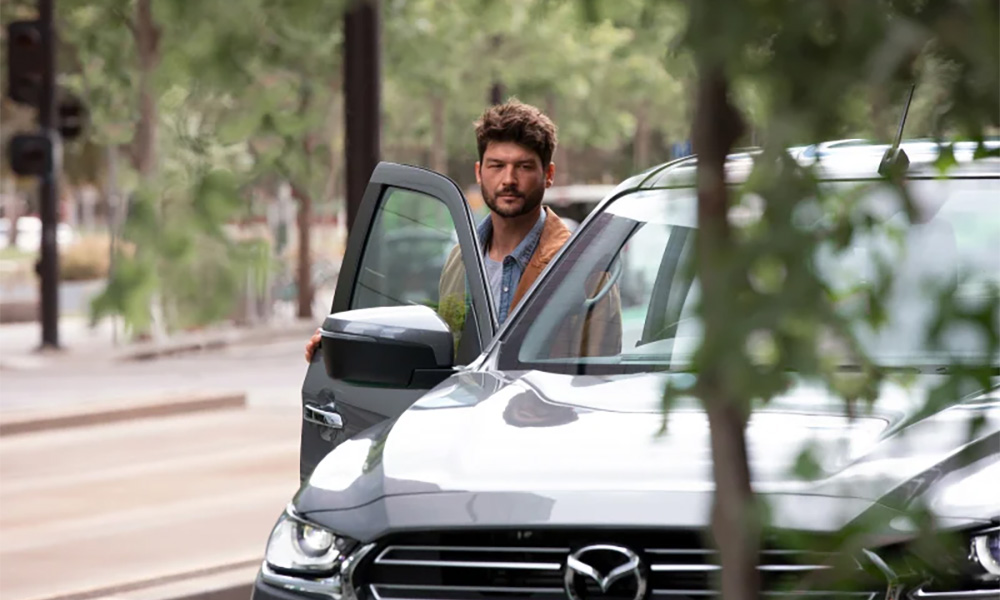 Business Loans
A competitive fixed rate for the term of the loan.
An asset loan is designed to provide flexibility for people in business while the vehicle remains an asset of the business.
Offers the certainty of a fixed interest rate, over a choice of terms from one to five years.
Convenience of paying your loan either weekly, fortnightly or monthly.
Ability to reduce the amount financed through trade-in and/or cash deposit options.
Consumer Loans
The ideal choice for vehicles predominately for personal or domestic use.
A personally tailored loan with a choice of a one to seven-year term.
Fixed repayments for the agreed term of the loan, protecting you from repayment increases in a changing interest rate environment.
We offer you a competitive interest rate.
Convenience of paying your loan either weekly, fortnightly or monthly.
Why use Mazda finance?
NO NEED TO WAIT OR SAVE
You can often borrow the full purchase price of the vehicle, with no or little deposit. So you could be holding your new keys, as soon as the finance is ready to go, in a matter of days.
GET THE CAR YOU REALLY WANT
Spreading your payments over a period of time, instead of a single cash sum, may allow you to get the car you really want, instead of another that you only half want. And if you'd like to reduce your monthly repayments, you could consider increasing the loan payment term.
IMPROVE YOUR CREDIT RATING
Mazda Finance™* helps you to find a lender that suits your needs and financial situation. So once you've bought a vehicle on finance and assuming you continue to fulfil your repayments on time, your credit score is likely to improve. Which means in the future, it will not only be easier to get finance, but you may qualify for better rates.